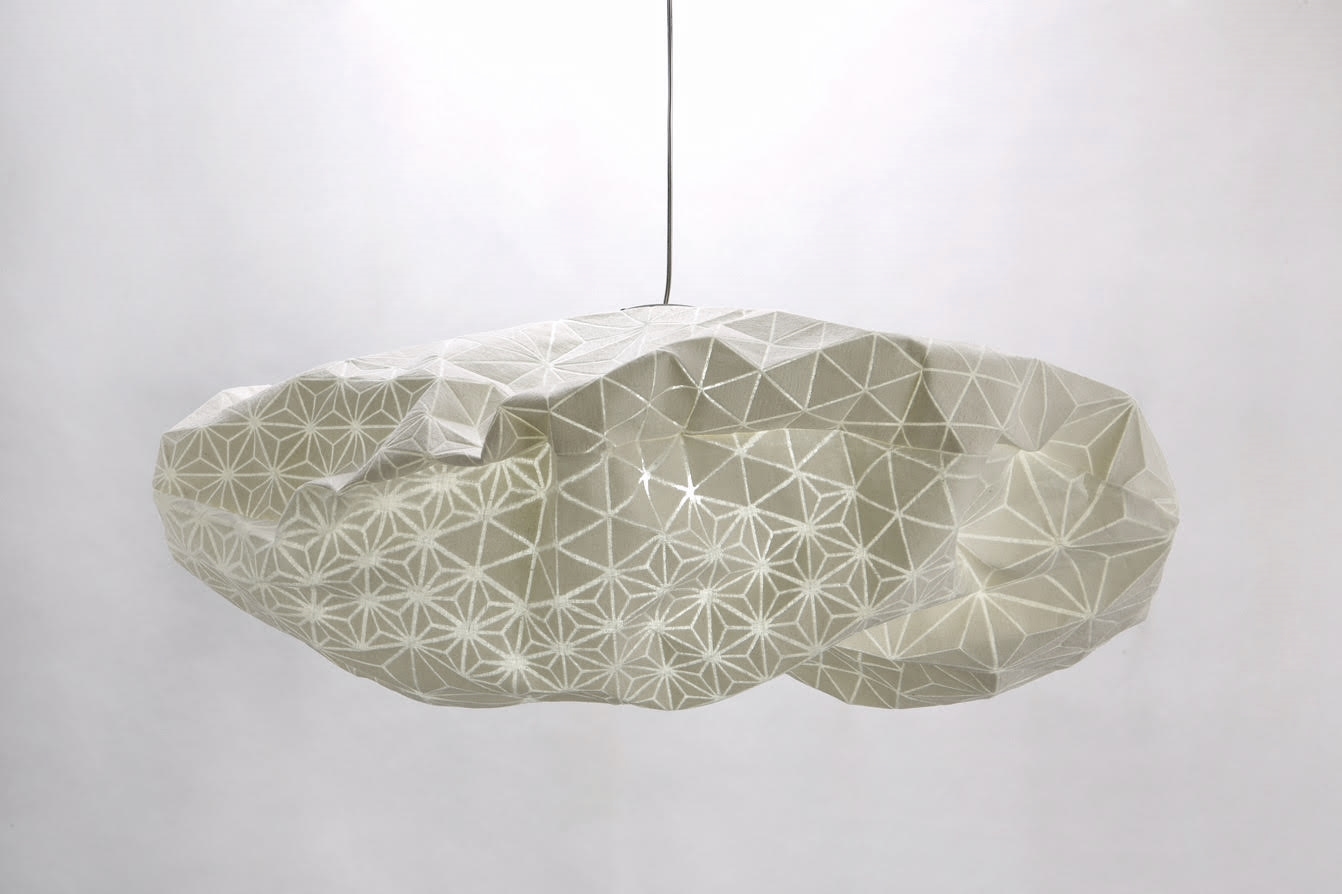 Milky Way Small
The new Milky Way pendants are made of our unique Folding A-Part textile, consisting rich multiple patterns. Each and every lampshade is made identically, however, in the final stage of the design when the lights are put in place, the user gives it its own final touch, playing and creating its own special appearance.
Lightbulb: e27 EL bulb.
Materials: Folding A-Part textile, powder coated steel.
Dimensions: 85X65X35 cm